SCHOOL PRINCIPALS WORLDWIDE
SCHOOL PRINCIPALS WORLDWIDE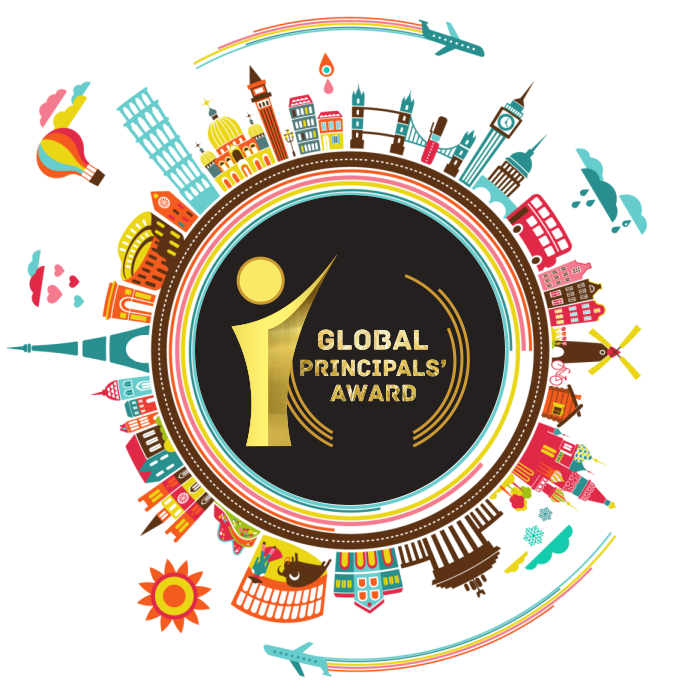 About Global Principals' Award
Global Principals' Award aims to actively reaching out to all corners of world to identify, recognize exceptional academic leaders who have made an outstanding contribution to their profession, demonstrated excellence in leading their school, shown outstanding contribution to learners and served the community through their leadership.
AKS EDUCATION AWARDS initiated this most prestigious award and the first of its kind in world history to recognize the excellent school principals from all regions and communities of the world and highlight their contribution in community building and helping make a better society through inspirational education. If you think you deserve this recognition, Nominate Now for Global Principals' Award 2023.
Nominate Now

Overview GPA 2024
After Grand Success of Global Teacher Award 2018, 2019 and 2020 AKS Education Awards has devised an award exclusively for principals working in institutions of school education. AKS Education Awards invites nominations for 1st edition of highly demanded Global Principals' Award 2023 from school principals'.
Global Principals' Award recognizes and celebrates excellence in education on a global scale. Our vision is a teaching profession with high morale and competencies that shapes the career and life of the pupils directly. Help us achieve this by referring your worthy colleagues, friends,anybody who is working as a principal in any K-12 education institution worldwide and really deserves to be recognized globally. Make someone's life – Refer Them!!
AWARD WINNERS 2022
Dr. PRIYANKA MEHTA

Ms. SHEENA KALENGA

Dr. EKTA DHAWAN

Dr. ANJALI SINGH

Mrs. DIKSHA UBALE

Mrs. SWAPNA YADAV

Mrs. SUJATHA K

Dr. MD MAHMUDUL HASSAN

Mrs. MITUSHI NEGI

Dr. DHEERAJ MEHROTRA

Ms. MUKTA BAKSHI

Mrs. SANA'A MA'ROUF AL-AHUSSIEN(AL SABAIBA'A)
Mrs. ROOMANA MALEK

Mr. KAILAS SARODE

Ms. JYOTI VAKHARIA

Dr. JEREMY CRUZ

Mr. KHALIL AHMED

Mrs. SONIA DATTA

Dr. SANELA POPOVI?

Mrs. ARCHANA ARORA

Ms. SOUMYA TANEJA

Dr. JYOTI GUPTA

Dr. RISHICHAND SOOKAI BUDHAL

Dr. SWATI SHARMA
Dr. ASWINNI PRIYAA S

Dr. NEERAJ VOHRA

Mr. AKHILESH CHANDRA CHATURVEDI

Dr. SANGEETA ARORA

Mr. AMANDEEP SINGH SEKHON

Mrs. AASHRITA DASS

Mrs. RUPAL DESAI

Dr. VANDANA SHARMA

Dr. SABIHA SHAIKH

Mr. GUNDU PATIL

Mrs. CHINOMSO SIMI-THOMAS

Mrs. BEENA SEBASTIAN K
Dr. MALINI MANDHATA DUTTA